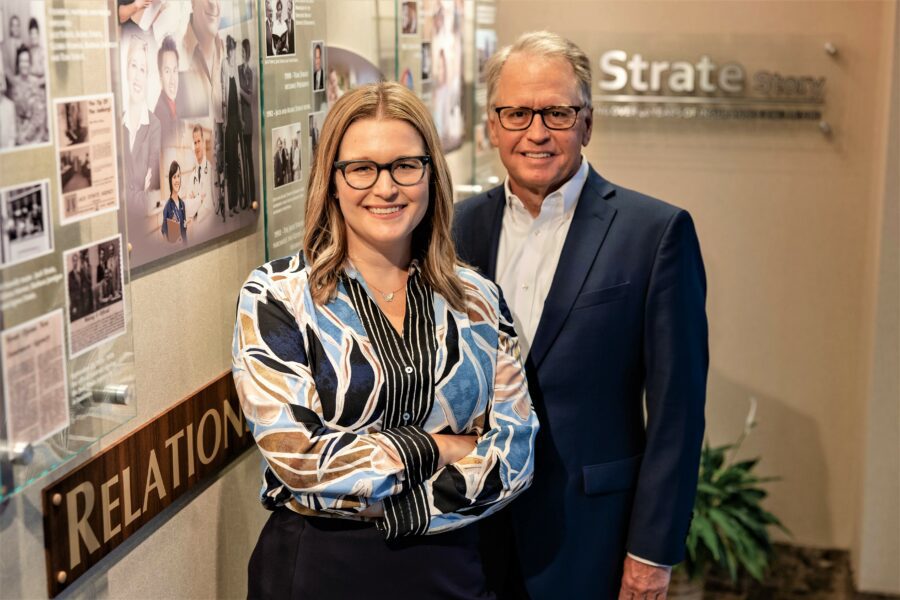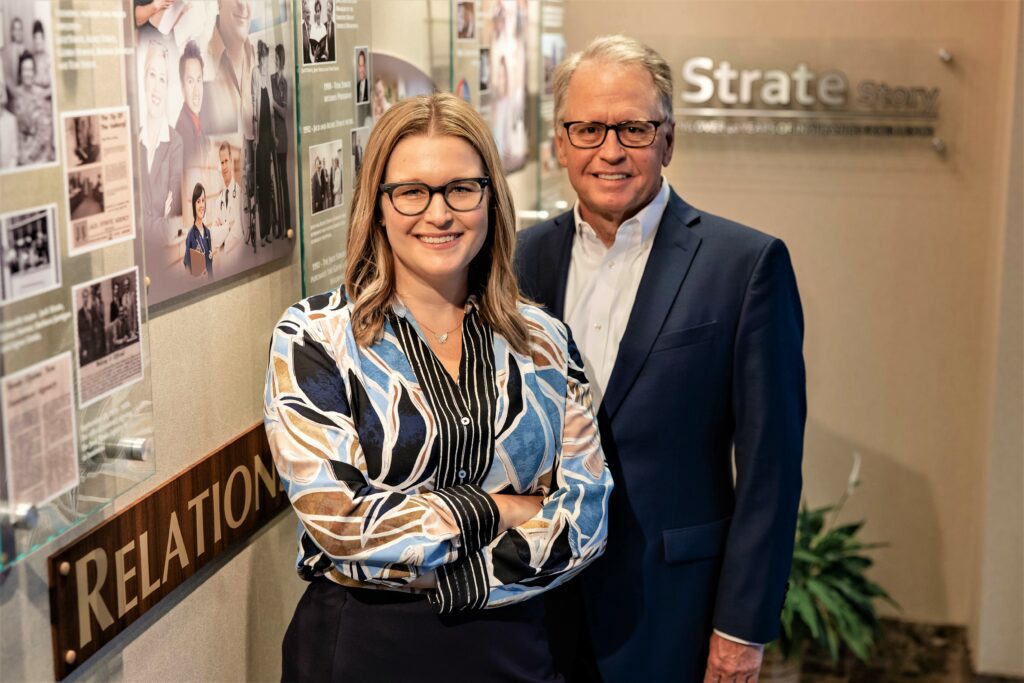 Strate Insurance Group, Inc., a trusted insurance, risk management, and employee benefits advisory firm in Tennessee, is proud to announce a significant change in its leadership structure. Katherine Strate Smith has acquired a controlling interest in the company, becoming president and CEO. This momentous transition marks the third generation of the Strate family to own and lead the business.
Katherine Strate Smith expressed her enthusiasm for this new chapter, saying, "It is an immense honor to lead Strate Insurance Group and carry forward the Strate family's legacy of serving our community. I am committed to nurturing our clients' trust and ensuring we remain a reliable insurance and risk management partner for generations to come."
The continuity of the Strate legacy remains strong. Tom Strate, the company's leader for almost 40 years, assumes the role of vice president and chief financial officer. Together, Tom and Katherine are co-owners and business partners, fortifying the agency's foundation for continued growth and prosperity.
"I am thrilled to welcome Katherine as the new President and CEO of Strate Insurance Group. As a third-generation family member, her passion, dedication, and fresh perspective will undoubtedly drive our agency to even greater heights. Together, as co-owners and business partners, we are committed to upholding our family's legacy of exceptional service and community engagement. Katherine's leadership marks an exciting chapter for our agency, and I am confident that she will lead us towards a future of continued success and growth," said Tom Strate.
This is a groundbreaking moment for insurance industry, which has historically been dominated by male leadership. This milestone marks an inspiring step towards increased gender diversity in the sector and exemplifies the potential for women-led agencies to thrive.
Strate Insurance Group has a longstanding commitment to its community, and this change in ownership underscores the company's dedication to Morristown and the Lakeway Area. With Katherine's strategic vision and leadership, the agency aims to uphold its position as a trusted insurance and risk management partner, providing personalized solutions to its valued business and personal clients.
"We are so pleased to see the seamless transition of leadership within Strate Insurance Group," said Lea Ann Hawk, Chief Operating Officer of Keystone, an independent insurance agency network. "We have worked with Katherine and Tom, individually and collectively, and their leadership and service to our industry are commendable. Keystone will continue to support them in running a vibrant independent agency that changes and grows to meet market demands and changing demographics. We appreciate the thoughtfulness of their transition planning and wish them continued success in this exciting venture."
Katherine Strate Smith's impressive career accomplishments speak to her ability to take on the role of President and CEO with confidence and vision. Throughout her career, Katherine garnered invaluable experience working with esteemed clients such as Chick-fil-A, Delta Air Lines, The Coca-Cola Company, The Home Depot, Microsoft and T-Mobile. In 2018, she returned to her hometown of Morristown, joining Strate Insurance Group as a Business Insurance Sales Agent. Her commitment to excellence saw her ascend through the ranks, serving in various leadership positions, including chief customer officer and COO.
About Strate Insurance Group:
Strate Insurance Group is a renowned insurance and risk management advisory firm dedicated to offering comprehensive coverage and exceptional service to clients across various industries. With a rich heritage spanning several decades, Strate Insurance Group continues to uphold its commitment to protecting businesses, individuals, and families with tailored insurance solutions that meet their specific needs. www.strateinsurance.com