Hear what our customers are saying about us.
A culture of doing the right thing.
At Strate Insurance Group, we've built a culture around doing the right thing. Read these client testimonials to see exactly what we mean.
"Very professional and diligent in all areas. Each team member we've worked with has been excellent.

Patty Christopher

Business Insurance Customer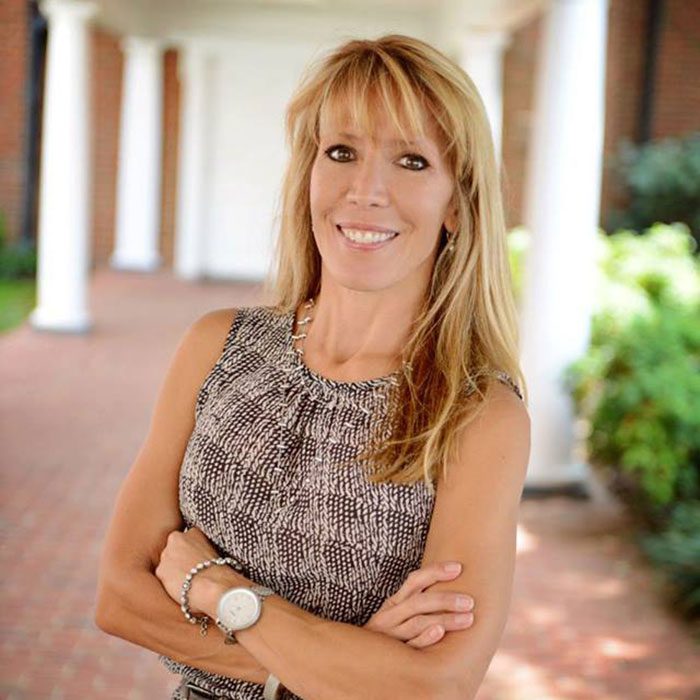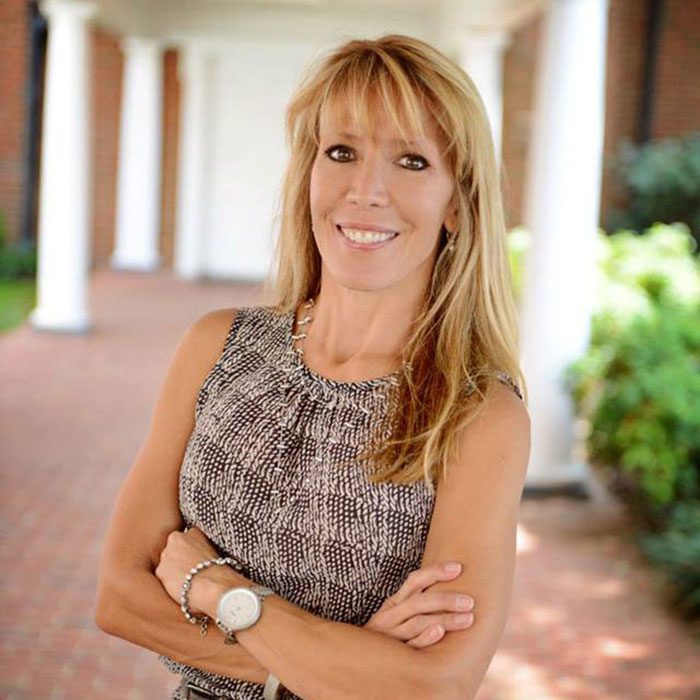 "We just returned from a wonderful 40th anniversary trip. A few days afterward my wife was devastated to discover that she had lost a piece of jewelry that I had purchased for her on our trip. I called Debra Robinson at Strate, she asked for my documents and immediately contacted Westfield Insurance. They reached out to me over the telephone to verify what happened and in a matter of days we received a claim check and reordered the piece of jewelry. Thank you for restoring the lifetime memory of our special anniversary!"
Joe Swann
Coverage for Entrepreneurs
"Katherine and team helped me acquire critical business insurance that I needed to work with large-scale customers. Not only was she lovely and personal to work with, she was also patient, and informative, which I really needed, because I had very little experience with business insurance. When I showed my clients my new policy, they were shocked by what a great policy I had as such a small business, with a reputable insurer. So, even if I didn't fully understand what a great job she did, my clients were impressed and that means the world to me!! She also helped me update my personal insurance and was equally patient and supportive throughout the process. I cannot recommend this wonderful company enough!"
Shannan Scarselletta Brown
"Thanks to Debra and the team at Strate Insurance Group. I had been very fortunate in that neither one of my children had been involved in fender benders. Then, within six weeks of one another, they both had car accidents. The response to my claims was swift and efficient. Thank you for making what could have been very stressful situation much easier."
Laura Dickerson
"You can trust Strate Insurance Group to meet all your insurance needs. They are professionals who genuinely care about your protection and will advise you accordingly.

Denise Terry

Attorney
"Our existing insurance company was not helpful with our questions or our needs. I contacted Kevin Wisecarver, and he was able to save us money and provide a better policy and more coverage to meet our needs!

Jessie Hensley

Farmer
"Brandi made it easy to switch companies and got us better coverage for a lower rate. She took great care of us and we couldn't be happier working with Strate!

Shana Wallace

New Parent
"I appreciate both "attention to details" and "follow-up", especially when that action is is self-initiated by your staff; my anxiety evaporates when I know important matters are being handled by your competent staff for my benefit.

Dee Harrison
"Volunteered to check my rates to see if you can get them lower for me without me asking! How amazing is that? Thanks!

Terry Long
"We have our Homeowners and Auto insurance with the Strate Agency and have always been pleased with the quick and efficient response to our questions and needs. The personnel are always pleasant and well prepared for any issues we have encountered. We highly recommend the Agency.

Darris Doyal
"We have had two large claims during the time that we have had your insurance. You were there on the spot in hours. Claim payed the costs each time.

Joseph
"Everyone is very friendly, helpful, and professional. They've even offered me lower rates that I didn't know were available. When I need to file a claim, Strate Insurance is compassionate and efficient. Thank you so much!

Keith Percic
"I have all my insurance with Strate because I have trust in you.

Gunther Gewalt
"Volunteered to check my rates to see if you can get them lower for me without me asking! How amazing is that? Thanks!

Terry Long
"I appreciate both "attention to details" and "follow-up", especially when that action is is self-initiated by your staff; my anxiety evaporates when I know important matters are being handled by your competent staff for my benefit.

Dee Harrison
"The staff at Strate is very responsive and willing to find answers to questions promptly.

Pat Staats
"Cathy goes above and beyond for her clients.

Tim Carlyle
"Great customer service.

Chistopher Perryman
"Our team at Strate Insurance are always great to work with. Very responsive to questions any time we need them.

Melody Murray
"The lower premium was, of course, the deciding factor, but we really appreciate you taking time to explain insurance coverage and requirements to us. We feel a little less confused about it after meeting with you a few times. Also, it helps to deal with homegrown country folks. Thanks for your help!

Henry Shockley
"Strate insurance handles all our business insurance needs with the utmost professionalism and efficiency. Cathy Christine and Jean deserve a round of applause for all they do for us. Thanks!

Jo Roberts
"Responsive, good advice, good rates.

Burney Jarvis
"Easy to work with and always meets our needs.

Lee Shepard
"Always ready to help!

Robbie Bowman
"Everyone at Strate Insurance Group has always been very courteous, polite, professional, and so very willing to help us with any problems or concerns we have had over the years.
Jean Willson has been a great help with any business insurance questions that my husband may have had. She has always made sure that his business policies have been kept current and processed in a timely manner. Whenever we have had any problems with our vehicles, everyone has been very helpful and the process of getting claims taken care of has been handled in a timely manner. Everything has been very promptly taken care of. Also, everyone at Strate listens to us and gives us their full attention. We are very grateful for this wonderful group of people.

Christine Thompson
"Always knowledgeable of any questions, easy to understand my options, and always act in a timely professional manner not to mention great rates!

Greg Epps
"Rebecca Leach and April Parrigin have been been excellent to work with. Their professionalism and efficiency have kept my company properly insured and protected no matter what kind of curveball I might throw them at the last minute. They keep me appraised of any changes or necessary coverages as my company grows and evolves.

Thomas Karczmarczyk
"Available when needed.

Leslie Murrell-Lakins
"Great attention to details and fast claim processing.

Gene Brooks
"Agents respond in a timely manner and are very knowledgeable. Renewal information in prepared and available far enough in advance to allow time to make good decisions. Great, helpful service.

Marshall Ramsey
"They are always there when i need them. very nice people, helpful, welcoming, and they know what they are doing.

Vanessa Alvarenga
"You have always been helpful anytime we have a question or need to make changes. We appreciate your help.

Randall Jolley
"I have worked with numerous commercial insurance companies over my 50+ years manufacturing seating for the hospitality market while working for Shelby Williams Industries and now as owner of Daniel Paul chairs. This includes working with brokers in Chicago, Philadelphia and now here in Morristown. My experience includes being involved both at the time of initial meetings to place coverage well as renewing in following years. I also serve as the company contact with carriers when claims arise. Therefore I understand the importance of selecting companies that will work with us to resolve a claim together. In all of these years I have never had a company provide better more personalize service than Strate Insurance. Tom and his staff are always ready to answer my questions and explain the coverage details in language that I can relate to. He strives to understand our business and select the carriers for consideration that best fits our particular needs. . I do not think of Tom and his staff at Strate Insurance just as brokers but consider them as equal company partners in Daniel Paul chairs. That is how they think and operate. (For all the same reasons I also use Strate Insurance for all my personal insurance requirements.)

Pete Barile, President, Daniel Paul Chairs
"As a family/locally owned business, it is nice to do business with another family/locally owned business. In these uncertain times, I feel it is best to support those local in the community. Strate Insurance Company is very attentive to our needs and is always available to help. I would highly recommend Strate to anyone shopping for insurance.

Paula Gibson
"You have always been there every time I have questions or need any thing else.

Otis Eldridge
"Strate Insurance has great customer service and they strive to help you any way they can. Also, when renewing policies they will search for the best price for what you need.

Stephanie Christian
"Loved the service we received from Katherine and her team as a new business owner. Felt safe, heard, and seen; the Strate team goes above and beyond with their service and customer experience. Thank YOU.

Diane Bradley
Insurance Proposal Request
As an independent agency, we offer multiple options at competitive prices.