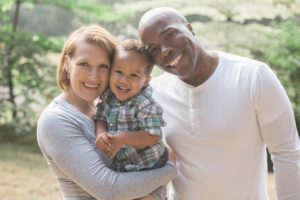 UPDATE: This article was featured in the February 19th edition of the Citizen Tribune.
The end of the year can be a dismal time. Unfortunately, it's also a time when there are many deaths—expected and unexpected. As I read about these instances in the newspaper and online, I recognized a trend with many of their circumstances: a GoFundMe page.
Many of these GoFundMe pages are set up to draw charitable contributions from friends, family, and the community to ensure those left behind are taken care of. I can only imagine how stressful the process must be. The amount the family receives is unknown, and it can run out quickly.
Thankfully, there is an alternate solution: life insurance.
Life insurance is something you purchase before your death. It can pay for your funeral costs, monthly household bills, outstanding debts (including credit cards and the mortgage), protect a family business, and protect your spouse's retirement plans.
If you are young, and especially if you have children, buy it now. Chances are you are healthy and strong, which can make purchasing life insurance more affordable. Life insurance can also pay for childcare and college tuition.
You never know what to expect out of life. However, take the necessary steps to make sure your family will know what to expect if you pass away. Don't leave them with a wish and a GoFundMe page. Buy life insurance.
-Tom Strate, President, Strate Insurance Group, Inc.